Peter Mantos
Cabinet Secretary & State Chief Information Officer
Peter Mantos joined the Department of Information Technology (DoIT) in the Summer of 2022. He brings the Department his 30-plus years of experience in information technology (IT). Peter previously worked in software development, technical management, and project management within the IT field. Peter also had his own consulting business and worked within global companies such as Digital Equipment Corporation, Siemens, and Intel.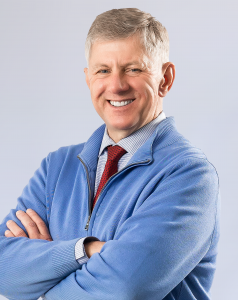 Trish Trujillo
Interim Administrative Services Division Director & Chief Financial Officer
Bio Coming Soon
Renee Narvaiz
Public Information Officer
Renee has 15-years of professional experience in mass communication. Before joining NM DoIT, Renee built a career in local television news. As a newscast producer, she most recently worked for a top-rated and award-winning station. She helped launch a 4 pm newscast at KOAT and shaped the way for future producers. During her time at KOAT, the station earned several regional Emmy awards, as well as, two Edward R. Murrow awards for Social Media and a 10 pm newscast.
Todd Baran
General Counsel
Before joining DoIT in January 2022, Mr. Baran provided four years of legal services to the New Mexico Office of  Superintendent of Insurance. Mr. Baran's work for that Office included procurement, extensive rulemaking and legislation drafting, IPRA compliance, defense of the agency in civil lawsuits and appeals, and providing guidance on all legal and operational issues arising under the New Mexico Insurance Code and the Affordable Care Act.
Jacqueline Lovato
Administrative Assistant to the Office of the Secretary
Michael Rohrbacher
Deputy CIO of Public Safety and State Radio Communications